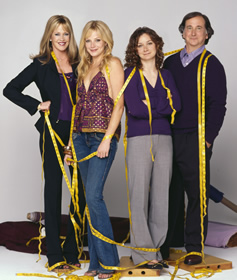 Twins (The WB, 2005-2006)
Twins was an American sitcom that was broadcast on the WB from September 16, 2005 to March 3, 2006. Twins was cancelled after only one season due to the merger between the WB Network and UPN that created the new network the CW.
Twins starred Sara Gilbert as Mitchee and Molly Stanton as Farrah Arnold, sisters that have taken over their parents' (Melanie Griffith and Mark-Linn Baker) business. The comedy centered around the differences between nerdy Mitchee and sexy Farrah.