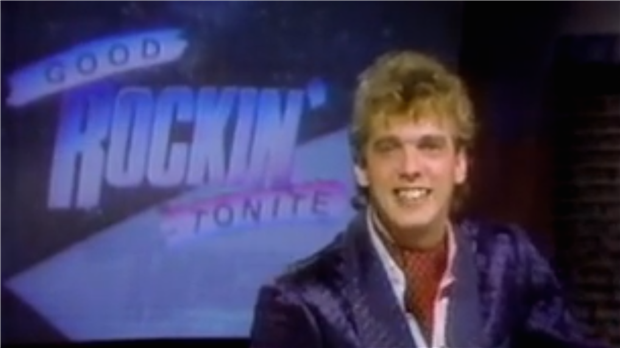 Good Rockin Tonite (CBC, 1983-1993)
This Canadian TV series aired on the CBC for 10 years from 1983 to 1993 and was one of two music programs that played popular music videos. These two shows (the other was Video Hits) were the only options for Canadian viewers to see music videos outside of having cable TV. Good Rockin Tonite was similar to NBC's Friday Night Videos. Good Rockin Tonite featured interviews with popular musicians, had viewer contests and a Top 20 countdown of the week's most popular singles across the country.
Good Rockin Tonite was originally hosted by Terry David Mulligan. He hosted from 1983 to 1985 when Mulligan left to join Canadian cable music channel MuchMusic. Stu Jeffries took over the hosting duties until "GRT" was cancelled in 1993. When Jeffries first got the job as host, he was the program director at Regina, Saskatchewan's CJME radio station. GRT was filmed in Vancouver. For a little while, Jeffries did both jobs before moving to Vancouver permanently to focus on GRT.